About Us
The World of Baking At Your Fingertips
Pastry Pro's Success
Pastry Pro's success is an infusion of corporate transparency, true ingenuity, innovation, mission and meeting goals, fueled by its vision to fulfil the niche of being the leading supplier of premium pastry and confectionery products.

We stay one step ahead of the competition by "Bringing The World of Baking At Your FIngertips" and with that, we stay relevant & respected in the industry.
Our History
From humble beginnings, a dream and vision to grow beyond was born. With determination, and passion for business the company has achieved success after success.

More importantly the company has made an indelible mark on Malaysia's pastry sector with prestige and class.
Borderless Relationships
Pastry Pro fosters international relationships that transcend national borders to set an example of business excellence, continuing its legacy of success from 1984.

The company has come a long way and the journey continues with its footing as Pastry Pro realises that every step is a challenge, it continues to strengthen its structure from moment to moment.

Pastry Pro is taking its place as Malaysia's trusted business partner in this industry.
EXCELLENT AWARD (2015) – For National Corporate Ethics Malaysian International Chambers of Commerce and Industry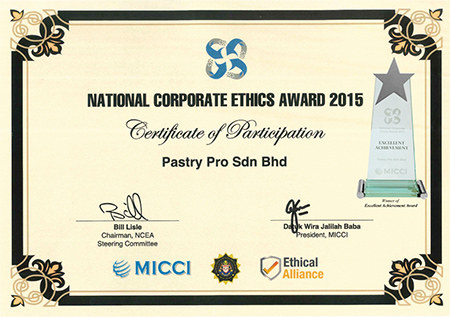 Four Star Rating for Business Capabilities (2016) Ministry of International Trade and Industry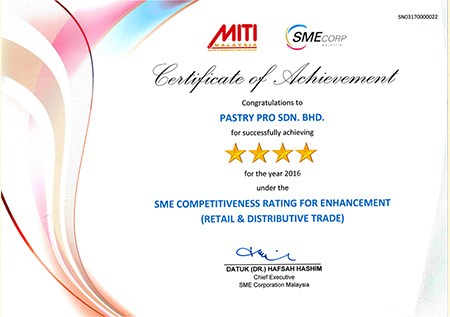 PLATINUM AWARD (2017) – For Corporate Social Responsibility (CSR) From SME Association of Malaysia (Audited by Ferrier Hodgson MH)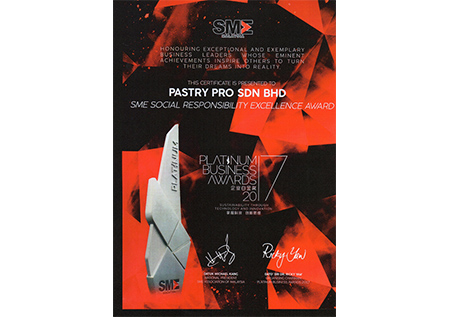 CPU Certifications